School Visits
The Museum offers a unique opportunity to 'bring to life' the learning undertaken in the classroom on World War One and World War Two curriculum projects.
AN UNFORGETTABLE EXPERIENCE
UPDATE:
In the interests of the safety of our visitors, volunteers and staff, we regret that we are unable to host School Visits until further notice. Please do keep checking back for further news as it is announced. We are looking forward to welcoming you back to the Museum in the near future!
Available Monday to Wednesday during Term Time, a school visit to The Gordon Highlanders Museum provides real context for any First World War or Second World War based project and works closely to support the Curriculum for Excellence in Scottish schools.
Our hands-on workshops are designed to aid students in their understanding of the daily life and experiences of The Gordon Highlanders during wartime. Students will watch a short introductory film, are encouraged to ask and answer questions whilst touring the Museum under the guidance of our knowledgeable volunteers and staff, will record the findings in their own workbooks and are able to touch or try on uniforms from our handling collection.
If you choose our First World War programme then a visit to our replica trench (weather permitting) is included where students can immerse themselves in 'trench-life' and imagine what it might have been like for the soldiers during The Great War.
Our Education Room provides a base for your visit where students can store their personal belongings. It includes many engaging features including a life-sized Gordon Highlander 'Jock', a Morse code signal lamp, uniforms for students to try on and a scale model of a First World War trench system (generously donated by The Aberdeen Modellers Society).
Snack and lunch breaks can be included upon request and students are able to bring along 'pocket money' to visit our gift shop. We can also offer extra time in the Museum if you require it.
Our sessions are also very affordable. We charge a flat rate fee of £60 per class and based on your school's proximity to the museum, may be able to offer a travel grant up to a maximum of £200 helping your school towards covering the cost of transport to and from the Museum. These grants have become possible following recent funding from The Friends of The Gordon Highlanders Museum.
Available Mon-Wed during term time.
Cost: £60 Per Class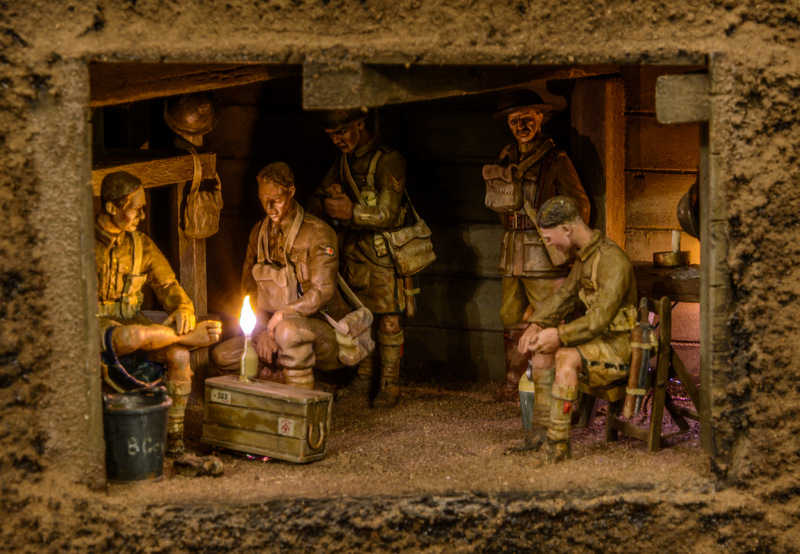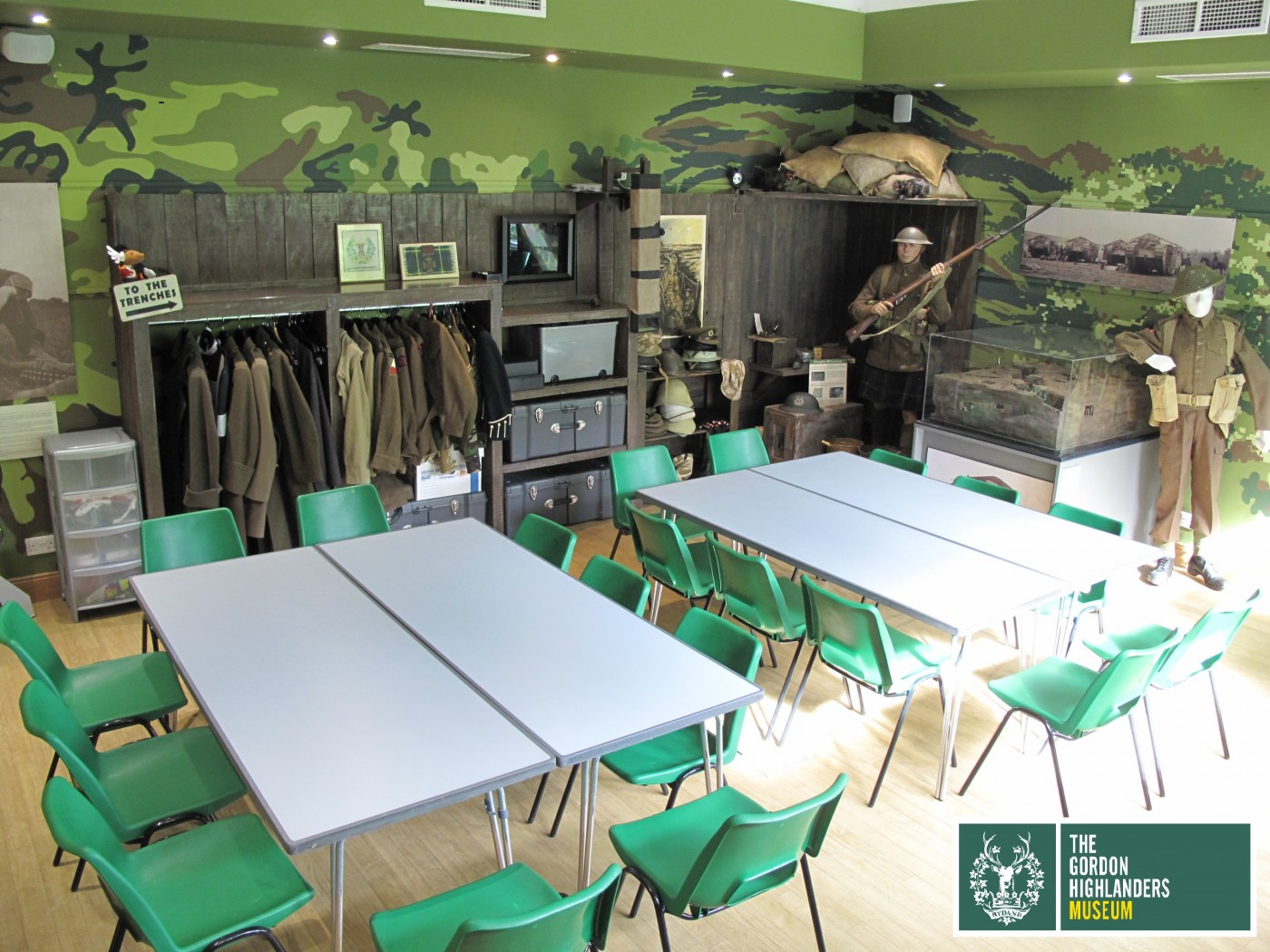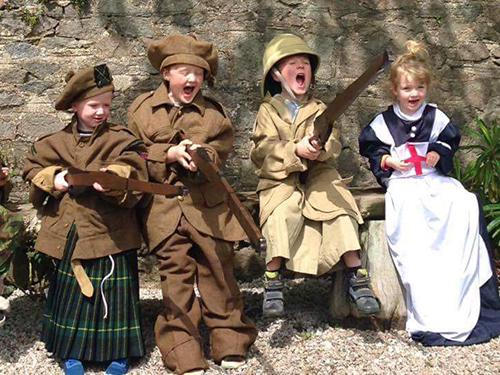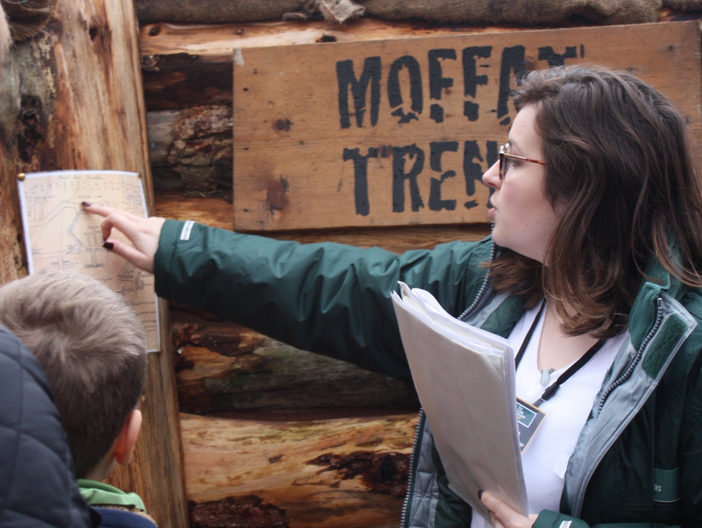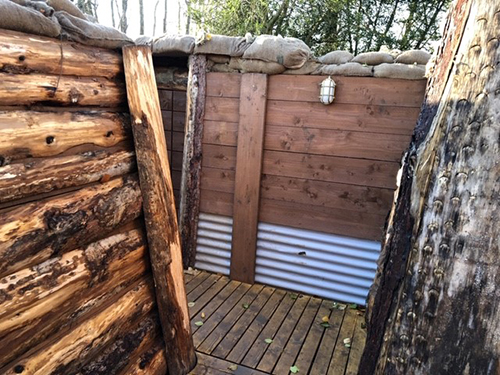 Getting to The Gordon Highlanders Museum couldn't be easier.
By Car
There is free car parking at the Museum and further parking nearby at Johnston Gardens
By Bus
Buses 11 or X17 from Union St, Aberdeen
For more detailed directions give us a call on 01224 311200
Or visit Traveline Scotland for more public transport information.
The Gordon Highlanders Museum is a fantastic place to visit, with knowledgeable staff and volunteers offering hands-on, active learning. In particular, the replica trench has a lasting impact as it immediately brings to life the cramped, inhospitable and dangerous conditions which the soldiers endured. Months later, my P7 pupils still wince at the recollection of the smell of the trenches!
I highly recommend a visit to the museum as a complement to WW1 and WW2 contexts for learning.
Our P7 children visited the Gordon Highlanders Museum as part of their learning about World War One. They got the chance to find out about Soldiers during World War one and handled many different artefacts. In addition, they toured the interactive trench which was fantastic. The trench is so realistic and the attention to detail is amazing. After looking around I felt that the children benefited greatly from the tour as it brought to life many of the facts, stories and pictures we learned about in class. The Gordon Highlander's Museum is an excellent local resource and enhances any learning about World War One and Two.
FURTHER QUESTIONS? SEND AN ENQUIRY BELOW

If you would like to find out more before booking your visit, please fill out our enquiry form below.
If your enquiry is urgent outwith these times please contact the Museum on [email protected] or call 01224 311200.