Group Visits
As the only 5-star visitor attraction in Aberdeen, The Gordon Highlanders Museum is proud to be able to offer Group Visits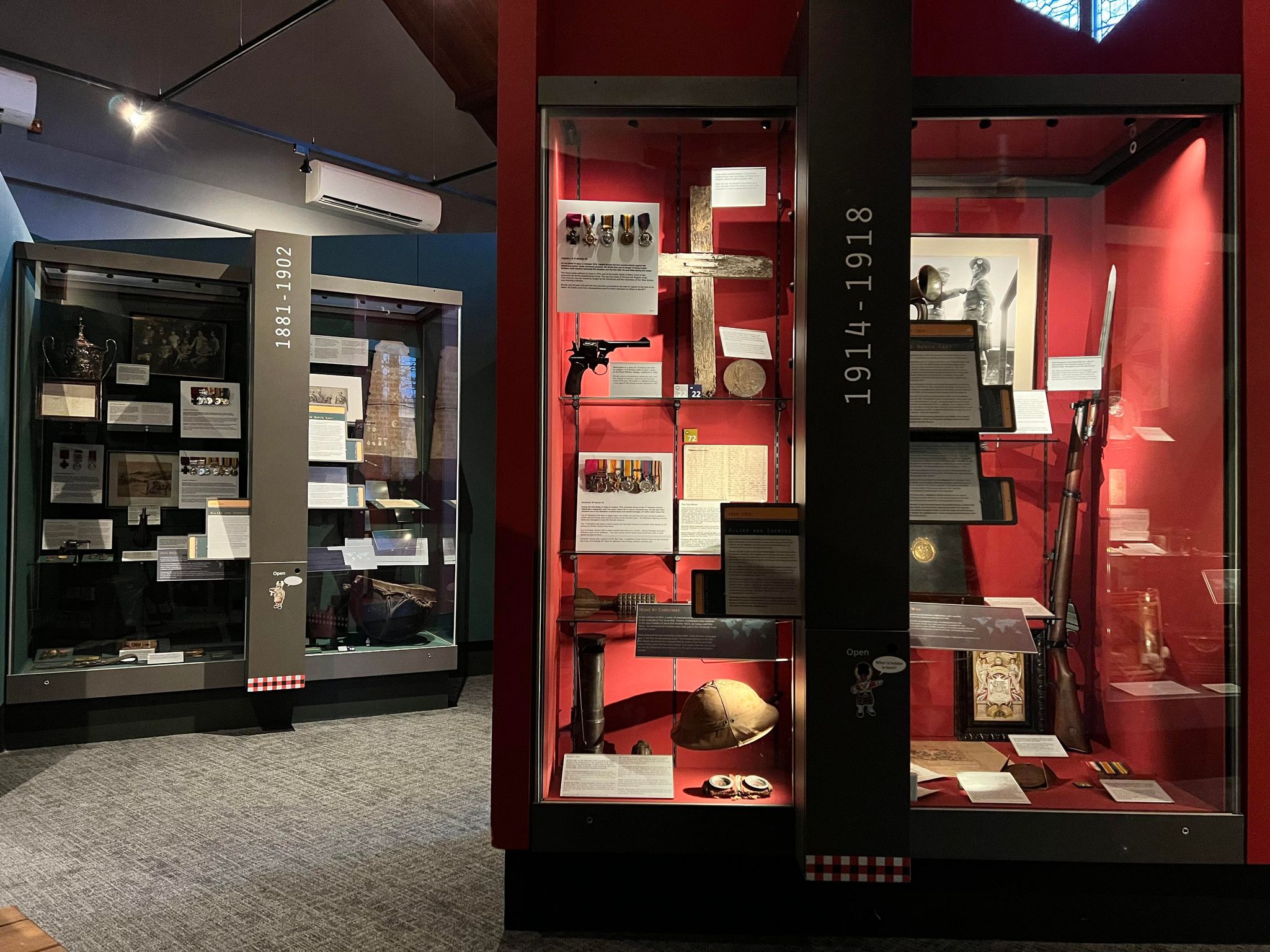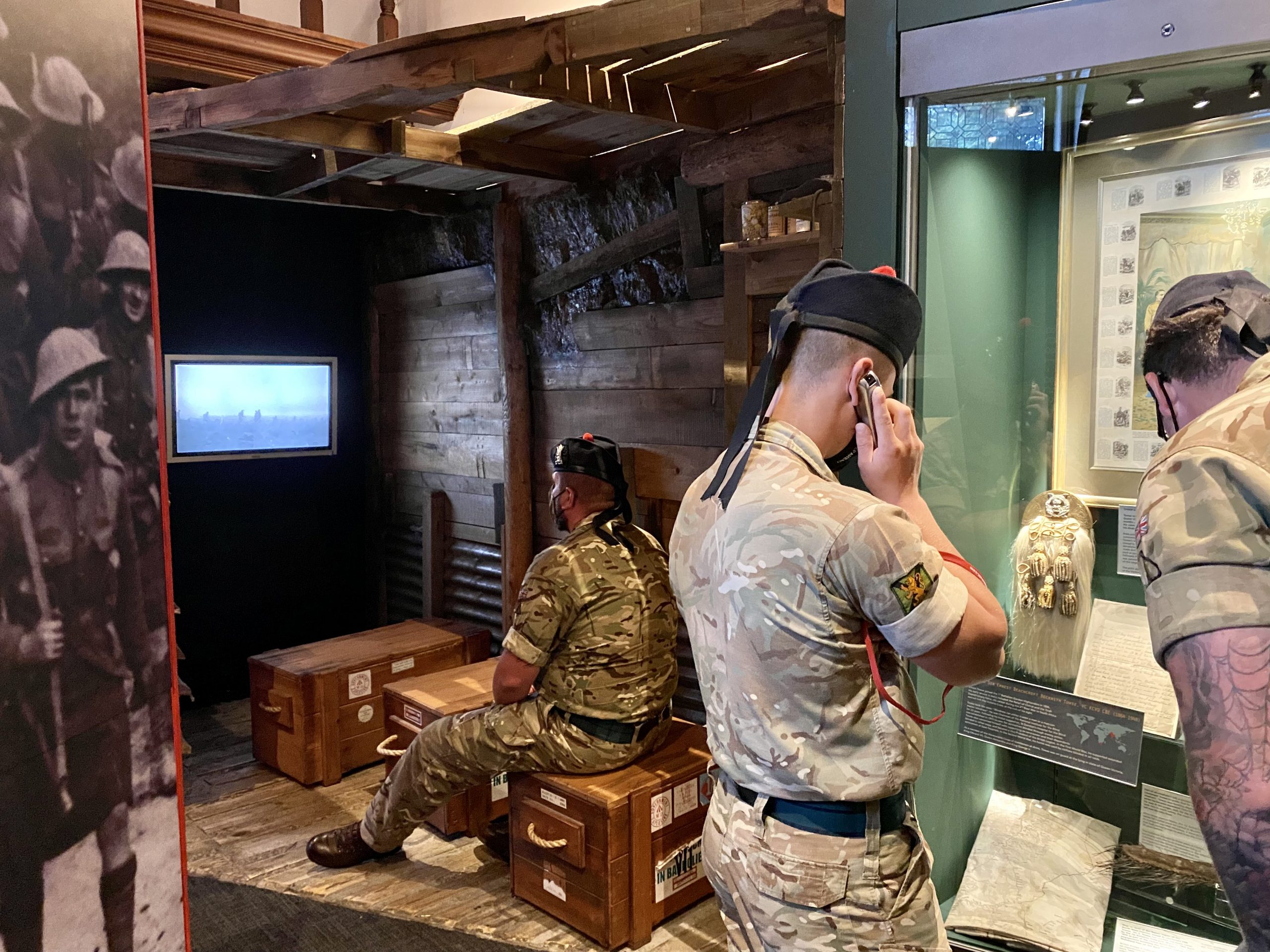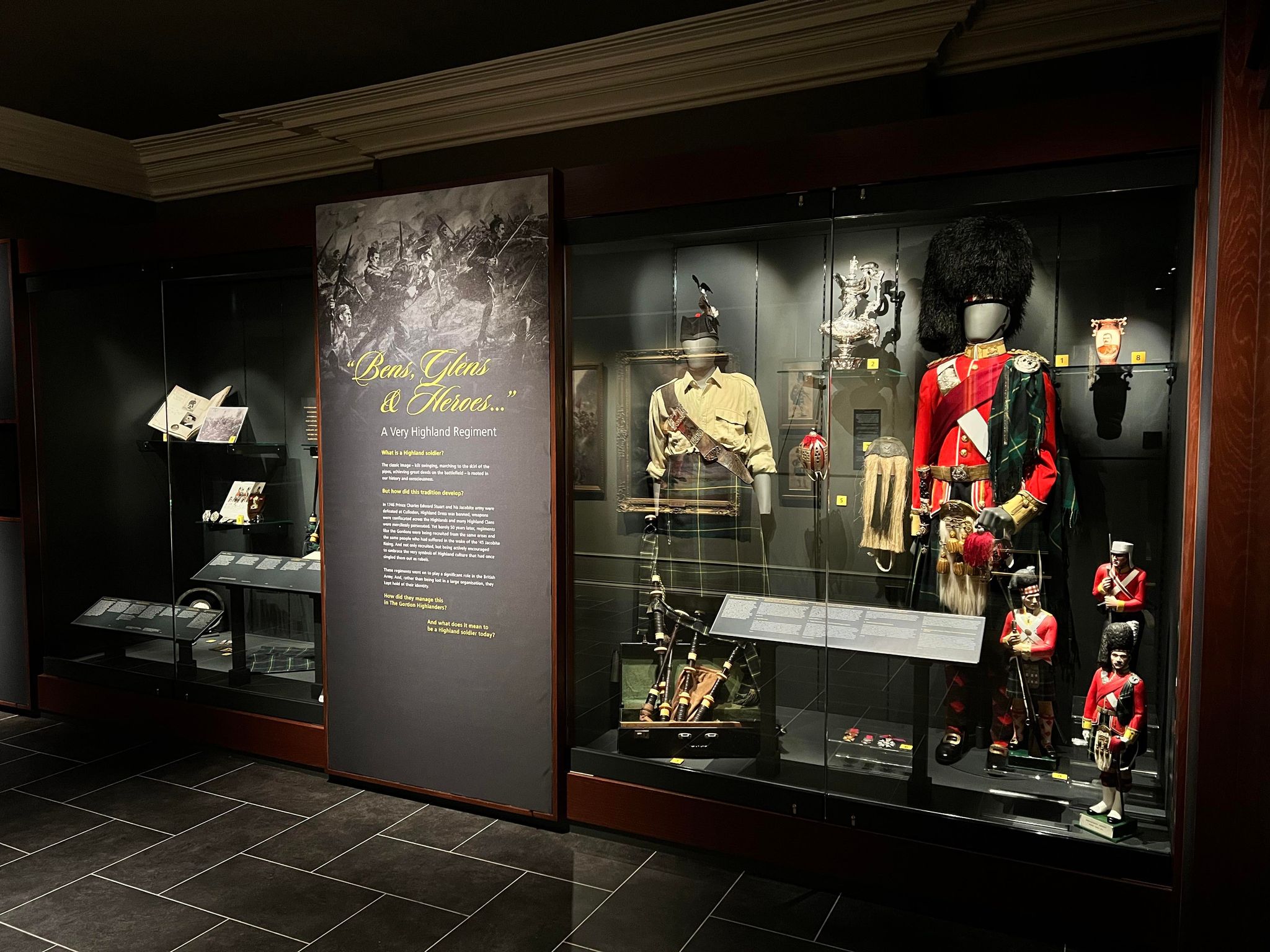 As the only 5-star visitor attraction in Aberdeen, The Gordon Highlanders Museum is proud to be able to offer Group Visits to the Museum, for between 10 – 50 visitors.
Our experienced guides (subject to availability) will take you on a tour bringing to life the Regiment's dramatic history through soldier's stories, touch screen exhibits and spectacular displays including 11 Victoria Crosses and our impressive outdoor WW1 replica trench.
We recommend between 1-2½ hours depending.
We also have audio guides available in nine languages; English, Doric, Gaelic, French, German, Spanish, Polish, Italian and Mandarin. Whether you have an hour or the whole day, our audio guides help you make the most of your visit. Our Family Friendly Tour is currently available in English too.
Prices

Day Visit: £POA- 2023/24
Minimum 10 guests, arriving between 10am – 2:00pm
Members and friends … enjoyed a wonderful group visit to the museum.  A delicious light lunch followed by a tour of the museum with very knowledgeable volunteer guides.  A warm welcome from staff and volunteers.
Thank you for the warm hospitality shown to our group. It was much appreciated. The members have told me that they found the visit interesting and informative and very much enjoyed it…. and on behalf of the members please thank our guides who made it so enjoyable
Leave us an enquiry and our team will get back to you and let you know if we're able to accommodate. We will make all efforts to get back to you as soon as possible. Thank you!