Volunteering Roles
With many different roles available, which one will interest you?
A FULFILLING VOLUNTEERING EXPERIENCE

We have many ways to get involved as a volunteer at The Gordon Highlanders Museum.
We aim to provide a fulfilling volunteering experience. Every volunteer receives an induction, familiarisation training and on-going support whilst offering flexible opportunities that work around your availability.
Throughout the year there are opportunities to socialise with other volunteers and staff not least at our Summer Party and Christmas Lunch.
We value the loyalty and support given to the Museum by our volunteers, and recognise this at our end of season Long Service awards presentation. We also celebrate our younger volunteers participation through the Saltire Awards scheme.
"I was worried I would be underskilled or out of place but I was warmly welcomed'
VOLUNTEER ROLES AT THE MUSEUM

Gardening Volunteers: Cutting grass, planting bulbs, keeping flower beds tidy, pruning bushes and clearing leaves, repairing, reproofing structures and benches
Museum Guide Volunteers: Give tailored guided tours to suit the visitor's wishes including our WW1 trench, be involved with pre-booked group tours, answer visitors' questions and queries
Education Volunteers: Show and talk about the handling items, involving the children in 3 x 30 minute sessions around the Museum and Trench
Front of House Volunteers: Welcoming visitors, Museum admissions including information on the exhibitions, garden, WW1 trench, tea room, using the till, handling cash and credit card sales, learn about stock and stock handling
Hospitality Volunteers: Day time hospitality, serving refreshments at break time, lunches, clearing up and making sure conference guests are comfortable
Maintenance Volunteers: Using small hand tools or maintenance equipment, painting and decorating, general DIY, installing new fixtures and fittings, small joinery jobs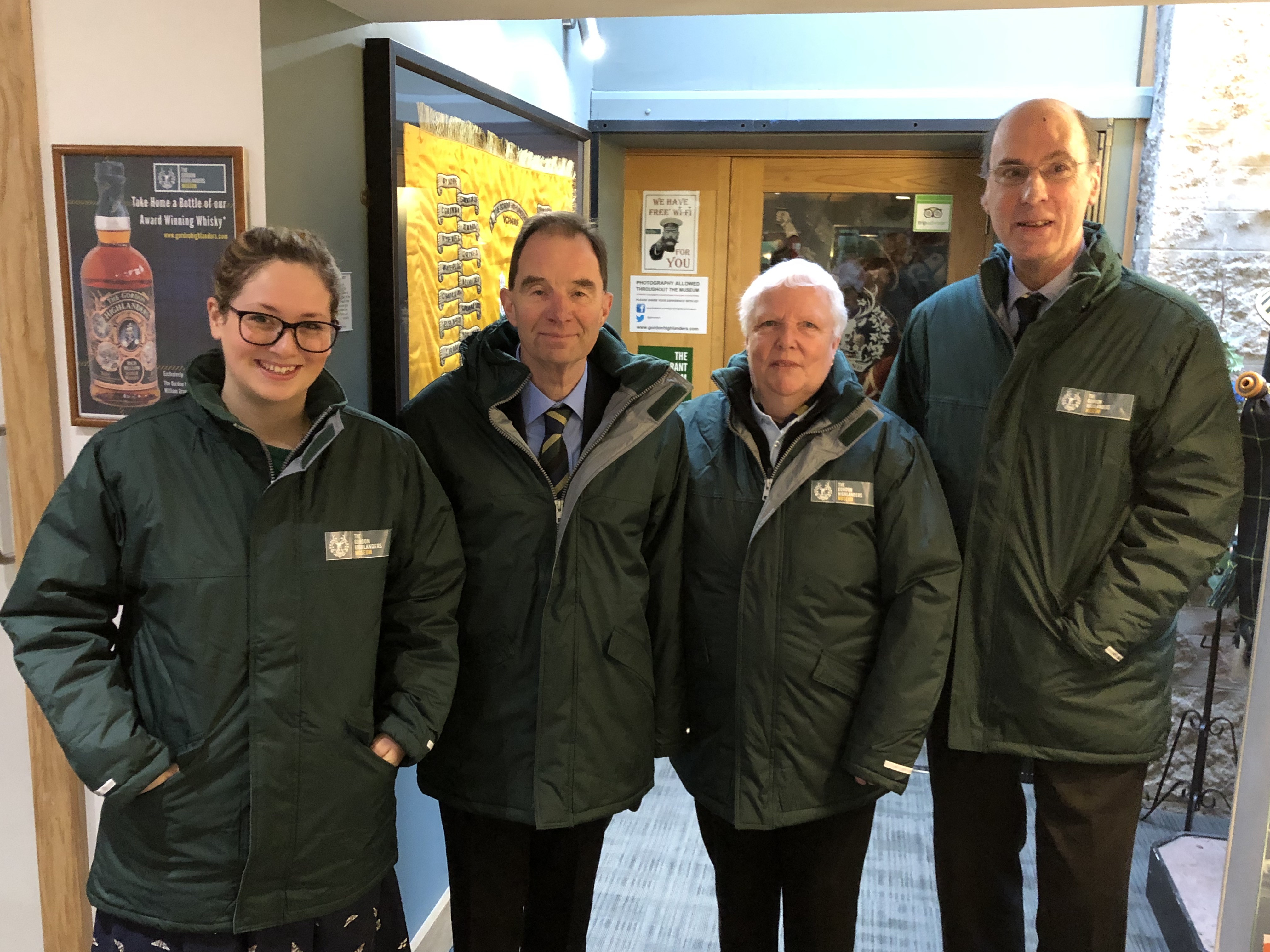 Marcus Hartland Mahon
Museum Guide
Lynne Staite
Education Volunteer
NEXT STEPS TO JOINING OUR TEAM

It's a very simple process!
Please get in touch with us using the online form below to arrange an informal chat to discuss the role(s) you may be interested in and to answer any questions you may have. Thereafter, we ask everyone to provide relevant personal details and supply a reference(s) from people who know you well.
Volunteers joining our Education team are required to complete an application to join the Protection of Vulnerable Groups Scheme or give an update. We will guide you through this FREE process.

All staff and volunteers are supplied with a name badge. Our public facing volunteer roles (Museum Guide, Front of House Volunteer and Tea Room Volunteer) have a Dress Code so they can be easily identified by visitors. This will be outlined as required, by the volunteers Line Manager.
Not sure which role to choose?
We would be happy to arrange a taster session for you to find out more about the role(s), meet our volunteers and staff and try it out.
Please use the form below to contact us.
                        If you would like to find out more about the Volunteering opportunities offered at the Museum, please fill out our enquiry form below.