WELCOME TO THE GORDON HIGHLANDERS MUSEUM
Important message from The Gordon Highlanders Museum
Coronavirus (Covid-19)
In light of the ever-evolving Covid-19 situation, it was with a heavy heart that we decided to close The Gordon Highlanders Museum and Duchess Jean Tea Room to the public from 4.30pm 18 March 2020 until further notice.
Our scheduled events have all been postponed until further notice. This move follows the most recent advice from the Scottish and UK Governments, which recommends people avoid non-essential social contact and is intended to protect our volunteers, staff and visitors.
We remain contactable via email ([email protected]) however, please note that responses to enquiries may be significantly delayed. We apologise for any inconvenience caused, but the health, safety and welfare of our volunteers, staff and visitors is paramount at this time. We will review this decision on a weekly basis and post any updates on this page and to our social media channels.
Please note that our regimental research service will continue to operate remotely and may be accessed by clicking on the following link:
 https://gordonhighlanders.co.uk/research/
We will also continue to share the regimental collection with you as fully as possible on social media and don't forget to explore our website for further information on The Gordon Highlanders Regiment.
Thank you for your understanding at this confusing and uncertain time; we hope to welcome visitors back to the Museum as soon as we are safely able to do so.
 _____________________________________________________________________________________
 A message from HRH The Prince Charles, Duke of Rothesay
The Gordon Highlanders Museum
The North East of Scotland. For two hundred years this spectacular landscape gave us the men who made one of the finest regiments the British Army has ever seen – The Gordon Highlanders. 
Forming the ranks were farmers and fishermen, ghillies and labourers, aristocrats and university students. Ordinary men with an extraordinary sense of duty; all with a story to tell.
These stories are brought to life at The Gordon Highlanders Museum by exploring our Nationally Significant Collection. Guided by our knowledgeable staff and volunteers retrace the remarkable history of these famous fighting men of the North East.
Situated in the fashionable west end of Aberdeen, Scotland, in the former home of leading Scottish artist Sir George Reid, The Gordon Highlanders Museum and Duchess Jean Tea Room offer a warm, friendly welcome to all our visitors and is a great day out.
But we are more than just a Museum! We also offer a first class conference venue, unique private and corporate fine dining, group tours and school visits. 
The only Visit Scotland 5-Star Attraction in Aberdeen, the Museum tells the extraordinary 200 year story of "the Finest Regiment in the World!"*
*Sir Winston Churchill 1900
Museum & Tea Room Opening Times
CLOSED UNTIL FURTHER NOTICE

Tues 4th Feb 2020 –  Sat 28th Nov 2020
Tues – Sat: 10:00 – 16:30
Sun – Mon: Closed
T: 01224 311200
E: [email protected]
GREAT DAY OUT
"Been round the museum several times and hosted three Waterloo dinners. You will not find a better place to hold a special dinner than the Gordon RHQ." - John
BEAUTIFUL PLACE TO VISIT
"All the people who work here are volunteers. There are lots of interesting things to look at, including weaponry, medals, paintings etc..." - Margaret 
EXCELLENT MUSEUM
"[The Museum] is a super place to visit. Set inside the gorgeous home of a former artist it is very well organized and easy to explore." - Lightfader
LOVED THE MUSEUM
"It is a veritable treasure trove, beautifully laid out with lots of information. There are also lots of very well educated guides who bring the museum alive." - Hank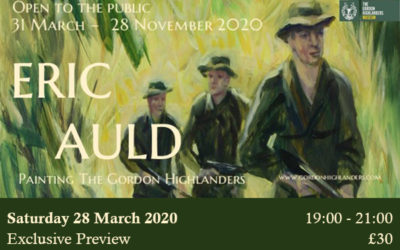 In light of the current ever-evolving COVID-19 (coronavirus) situation, our scheduled events, including the forthcoming Eric Auld exhibition preview have all been postponed until further notice. We will be making contact with those who have already purchased tickets...
read more
The Duchess Jean Tea Room will remain closed until further notice.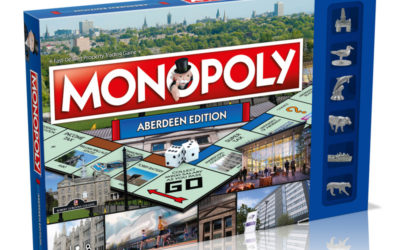 The official Aberdeen MONOPOLY game hits shop shelves this morning. And .. drum roll .. we get to star in it ! The Museum occupies a light blue coloured space in this brand new edition, which was being launched this morning at a red-carpet ceremony at the Aberdeen Art...
read more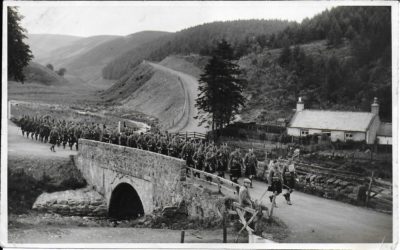 The Gordon Highlanders during the "Twilight War" 1939-1940 On 3 September 1939, the British Empire and France declared war on Germany following its invasion of Poland. The Second World War (1939-1945) split the nations of the world into two opposing military...
read more
Help Us Preserve The Legacy of The Gordon Highlanders
Find out more about donating or leaving us a legacy
Donate Now