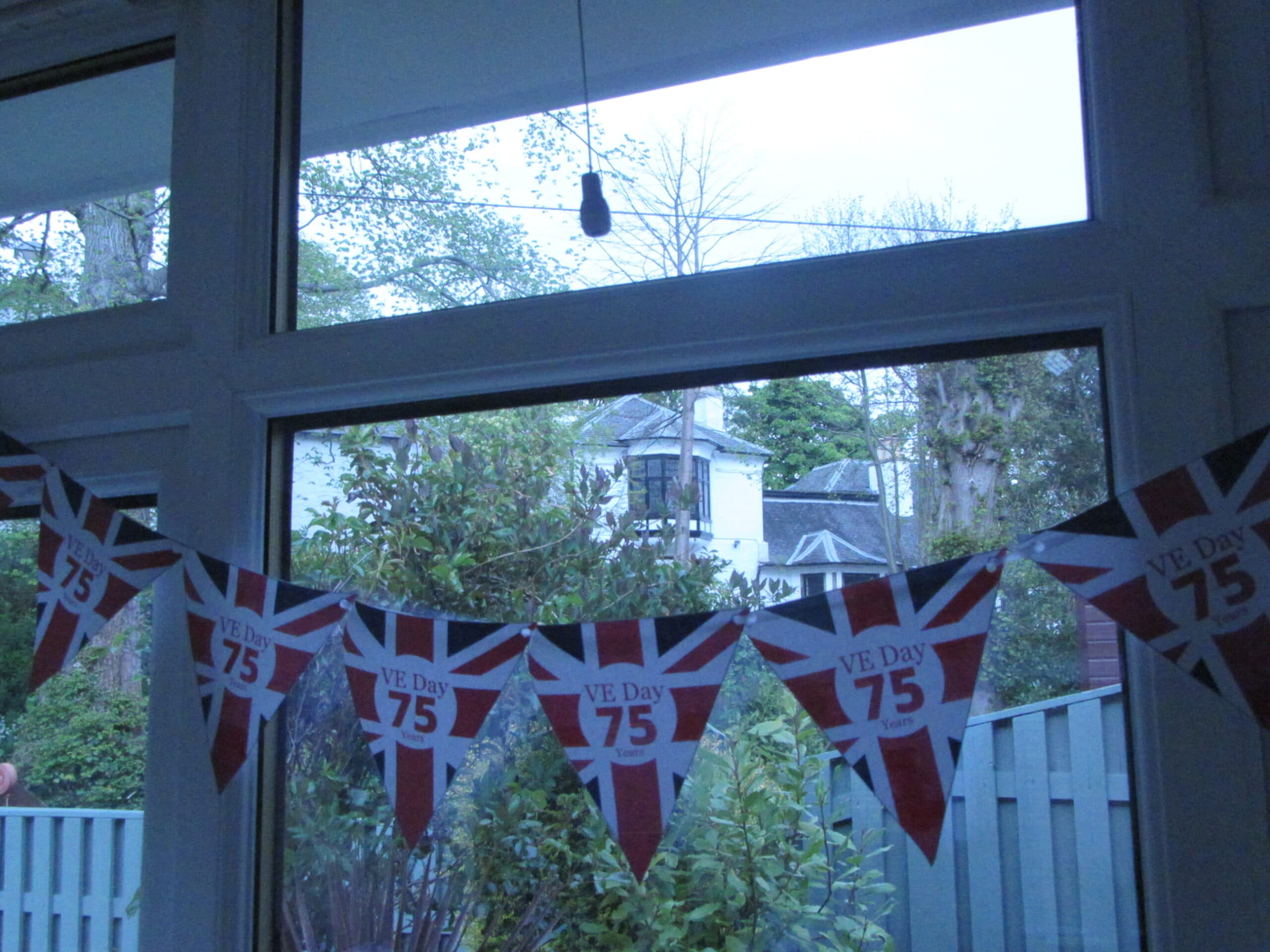 Photo of the VE Day bunting hung by Museum Volunteers, with the Museum peeking out from behind the bunting.
On 8 May 2020, the 75th anniversary of the end of the war in Europe -VE Day- was commemorted. A number of events and street parties across the country had been planned, but unforatunately due to the covid-19 pandemic, had to be cancelled. Undeterred, the museum mobilized its volunteers and members of staff to take part in a series of virutal commemorations instead.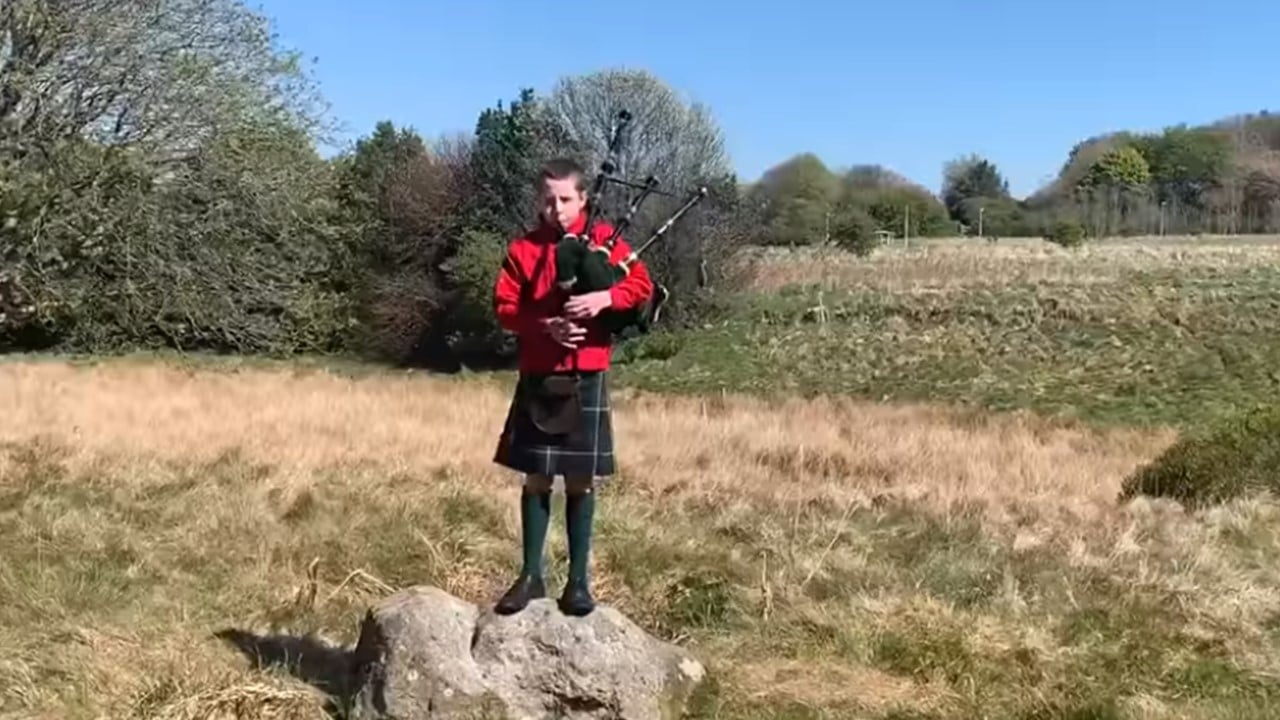 Liam playing the 'Battle's O'er' for VE Day.
After watching His Royal Highness the Prince Charles, Duke of Rothesay and Patron of the Museum lead the nation in two minutes of silence, we were proud to share video footage of 'The Battle's O'er' being played amazingly well on the bagpipes by Liam, the grandson of one of our Museum Volunteers. His skillful performance provided a very poignant start to the day's commemorations.
After lunch came a Livestream on Facebook featuring our Learning and Volunteering Support Officer and Museum Curator. They brought out a mixture of Handling Collection items and artefacts from the main collection that related to World War II, inlcuding the rather hefty Bren 'Light' Machine Gun, and answered questions from those who were watching along on the day.
Museum Volunteers had been spending the days leading up to the VE Day anniversary by hanging bunting specially for the occasion, some even painting their own crafty creations!
The highlight of the day came around 3pm, with the Nation's Toast to the Heores of WWII. Museum Volunteers, Museum Staff and Gordon Highlander veterans took part, filming and photographing their toasts to send in to the Museum. These have been put together in a compilation that can be seen below:
 We hope you enjoy.