Guided & Group Tours
During your visit, our trained volunteer guides are always on-hand to answer your questions about The Gordon Highlanders.
Fancy a guided tour of our Museum and collections? Need assistance? Please don't hesitate to ask at reception, or call 01224 311200 to pre-book.
If you are interested in a particular period in history and wish to learn more, please ask for one of our tour guides.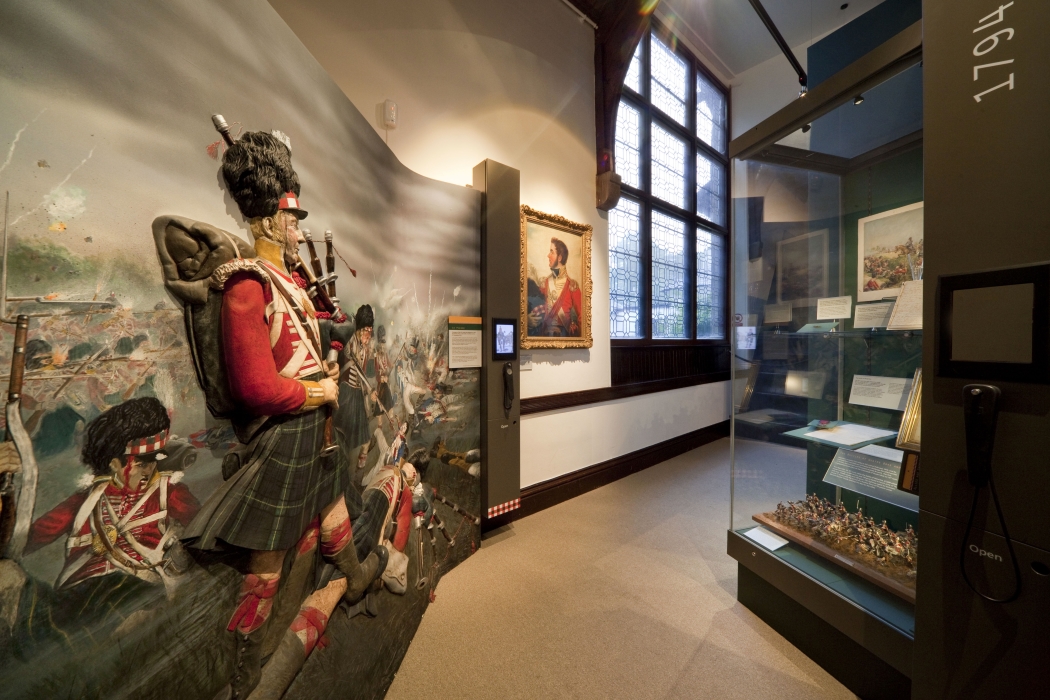 A warm welcome awaits you and your group to our Museum.
The Museum can offer your group guided tours of our exhibition rooms with knowledgeable guides and room hire for your groups exclusive use when dining with us. In addition, our museum has disabled access, free car parking and nearby coach parking, gardens and a gift shop.
In the past we have welcomed visits from Rotary Clubs, SWI Groups, Church Groups, Probus Groups and Tourist Groups. Our prices are very competitive and we are able to offer discounted entrance fees for groups of 10+.
To help us give you the best service, groups are requested to book in advance. Call 01224 311200 to book tour guides and find out about the catering options available to you.
We look forward to hearing from you. 
Ready to explore?
Come visit the museum today or drop in for a coffee and cake at our excellent Duchess Jean Tearoom.
Opening Hours
Summer – Tue-Sat: 10:00am – 4:30pm
Sun-Mon: Closed
Winter – Tue-Sat: 10:00am – 2:30pm
Sun-Mon: Closed
"Lorem ipsum dolor sit amet, consectetur adipiscing elit, sed do eiusmod tempor incididunt ut labore et dolore magna aliqua. Ut enim ad minim veniam, quis nostrud exercitation ullamco laboris nisi ut aliquip ex ea commodo consequat. "
"Lorem ipsum dolor sit amet, consectetur adipiscing elit, sed do eiusmod tempor incididunt ut labore et dolore magna aliqua. Ut enim ad minim veniam, quis nostrud exercitation ullamco laboris nisi ut aliquip ex ea commodo consequat. "